Grout Cleaning Kane County IL – Norm's Carpet Cleaning – Call 630-232-4445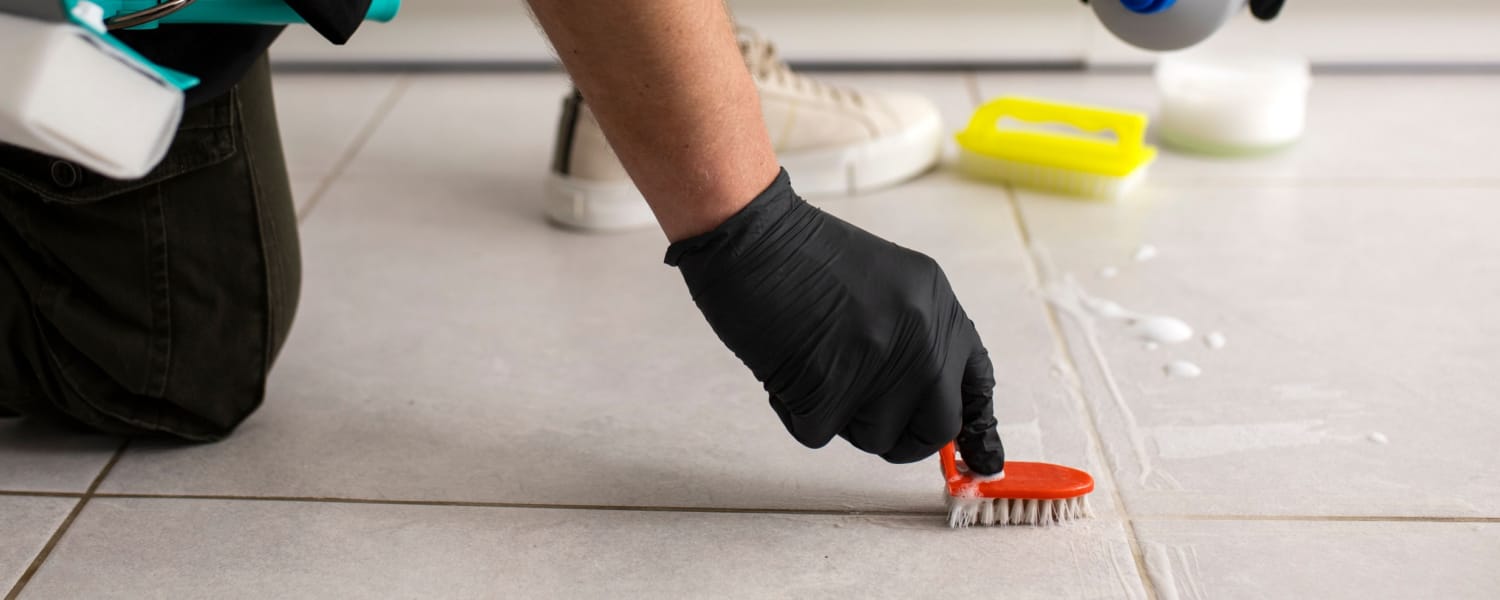 Grout Cleaning Kane County IL
Restore the appearance of your floors with our professional grout cleaning services! At Norm's we use specialized equipment to remove the grime and grit that often settles in between the floor tiles in kitchens, bathrooms and other living spaces.
Grout cleaning revitalizes the floor – you'll be very pleased at how good your floor will look – even if your floors are older.
Book grout cleaning by Norm's to:
-Improve the aesthetic of your home. A clean floor always makes a good impression, so if you're planning to sell then it's definitely a priority to consider.
-Eliminates mold and bacteria. Dirty, unsightly grout serves as a breeding spot for mold. Professional cleaning can resolve this problem with the use of specialty cleaning products that leave your floor sanitary and spotless.
-Provides a thorough, deep clean. Regardless of what kind of cleaning products or equipment homeowners use, the odds are that they still won't be able to get the same results as professional grout cleaning. Our dedicated teams can get into the crevices of your floor tiles for a clean that lasts.
-Doesn't do damage to grout and tiles. Professional grout cleaners use all the necessary equipment for quality results, but also follow best practices to ensure that no damage occurs to your tiles during the process.
-Extends the lifespan of grout and flooring. Having your grout professionally cleaned once per year will keep the tiles looking their best and extend their usefulness.
-Saves time, cost-efficient. You might think you're saving costs by cleaning your tiles as a DIY project. However, when you take into account the expense of equipment, cleaner materials and time you'll need to do a good job, you'll soon find it all adds up pretty fast. We not put our grout cleaning experts to work for you?